I'm no stranger to inbox insanity. My email always seems to be out of control and it often takes me 3-4 hours each day to get everything straightened out. Even worse, I end up missing most of my important messages because they get pushed down by all the junk. By the way, yes I am using Gmail's Priority Inbox, and while it has helped somewhat, it's no lifesaver.
Meet SaneBox, it's much like Gmail's Priority Inbox, but it adds quite a few other features as well and it works with almost all email clients. SaneBox works by separating the important email messages from the unimportant ones. Not only that, but it does much more like send you daily summaries of your new email messages, monitor your spam folder, send you reminders to follow up on email messages, and more.
So, let's get started and see what SaneBox has to offer those with a messy inbox!
Getting Started
SaneBox is really easy to setup. First you'll have to enter the email address that you want to use and it will detect which client you're using. Once you give SaneBox permission to use your account, it will start separating your messages right away! That's it, no plugins to install or anything else.
Supported Email Clients
SaneBox works with any email service that provides IMAP, WebDAV, or OWA such as: Gmail, Yahoo! Mail, Microsoft Outlook, Apple Mail, Mozilla Thunderbird, AOL, and more.
Where Are My Messages?
The messages that SaneBox thinks are important will remain in your inbox, everything else will be put into the @SaneLater folder (which is automatically created by the service). You'll also get a daily summary of your unimportant email messages; you can customize the time of day to receive this summary in settings. If you want to receive a summary more than once a day, you can set this up in settings as well.
If you find that there are messages in your inbox that shouldn't be or messages in SaneLater that shouldn't be, you can move them to the correct place. SaneBox will learn from your actions and won't make those mistakes again.
Also be sure to connect your social networks (Facebook, LinkedIn, Twitter) in SaneBox's settings to help improve accuracy.
One-Click Unsubscribe
With SaneBox, unsubscribing from annoying newsletters or annoying people is easy. Their @SaneBlackHole folder is used as a place for you to place emails messages that you wish to unsubscribe from. After that, any new messages that you receive from those senders will be sent directly to Trash.
The @SaneBlackHole folder is not enabled by default (neither are @SaneTomorrow or @SaneNextWeek, which we'll talk about next). You'll have to go to settings and click on "Show" to enable this folder.
Follow-up Reminders
The Sane RemindMe feature can send you reminders when emails that you specify are not responded back to within a specific time frame. You can either enable the @SaneTomorrow and/or @SaneNextWeek folders and put messages in there, or you can use the CC/BCC method.
With the CC/BCC method, when responding to an email message you can enter a time-frame@sanebox.com as an email address (in the CC or BCC field) in order to let SaneBox know when you want to be reminded to follow-up.
A few examples:
1week@sanebox.com
5minutes@sanebox.com
24hours@sanebox.com
2weeks@sanebox.com
April2@sanebox.com
If you use the CC/BCC method, SaneBox will create an @SaneRemindMe folder and all of those messages will be saved in there. You can also view all of your upcoming reminders in settings. That way you'll know ahead of time what's coming up!
Snooze Your Email
The Sane RemindMe feature can also be used to snooze any email message that you want to get out of the way, yet want to go back to at a later time to handle. Just move the message to @SaneTomorrow or @SaneNextWeek, or use the CC/BCC method. The message will then reappear at whatever time-frame you've chosen.
Spam Folder Monitoring
Have you ever had messages that accidentally wound up in your Spam folder and then you deleted them? That's an honest mistake that can happen to the best of us and there's no way to know that we've even missed it, unless the person who sent it asks us about it.
With @SaneNotSpam, you can enable this folder to monitor your spam folder. If any messages are found that shouldn't be there, they'll be put into the @SaneNotSpam folder. These messages will also be included in your daily summary.
This folder, along with a few others, can be enabled in settings under the "Folders you read" section.
Create Custom Folders
With SaneBox, you can even create your own custom folders and tell SaneBox what you want to go in them. This works much like email filters, except you don't have to enter anything (except the folder name).
These folders are set up in SaneBox's settings. You'll have to train the folder by moving the desired email messages into those folders. It won't take long for SaneBox to learn which message should go in there, since it's so smart!
Pricing
SaneBox is usually .95/month, but from now until 4/1/12 you can get SaneBox free for 4 months! To get this deal, you'll have to sign up through StackSocial, which is a deal site for apps, gadgets, and all things tech. Just click on "Free" (as seen below), sign up with StackSocial and then you'll be all set.
What will happen is that you'll get SaneBox free for 1-month and then you'll have a .85 credit toward the service, which is equal to 3 months. So that's 4 total months free! After your 4 months is up, you can cancel or renew the service.
Also note that you will not have to enter your credit card information at any time – until you're ready to renew! So it's a win/win deal.
Final Thoughts
As you can see, SaneBox is really a must-have tool for anyone who is fed up with their unorganized inbox. Plus it adds additional features to help boost productivity. Plus, you just can't beat the 4-month trial period that you'll have to test it out and see if you like it.
It may take some time to setup, but once you're done you'll have a nice clean inbox and you'll never miss another message or forget to follow up again!
---
Copyright © 2012
Blogging Tips
. This Feed is for personal non-commercial use only. If you are not reading this material in your news aggregator, the site you are looking at is guilty of copyright infringement. Please
contact us
so we can take legal action immediately.

Blogging Tips
This guest post is by Marya Zainab of Writing Happiness.
Are you a blogger? Are you also a Mum with school age kids? Or a stay-at-home Dad?
If you're like me, you might find it really difficult to manage your time—and your life—to get some writing done. You are talented, you are persistent. If only you could be really productive, so you can get some work done.
And you can be! All it takes is smart use of your time. This is what I recommend. Feel free to take what gels and discard the rest.
It's okay to lie to people who don't "get it"
Have you ever tried to tell your son's school teacher that the reason why you can't volunteer at the latest fun raiser is because you have to blog?
Apart from the blank stare that you'd most likely get, you would then have to explain yourself, become defensive and go away feeling very guilty, or carry a list of stuff that you ended up saying yes to.
Try telling the teacher you have other commitments that you simply can't get out of.
One of your not-so-close friends is having a casual get together? Tell her you have some work-related stuff to do.
If the world is going to pretend that I, as a blogger, don't have kids, I am going to pretend I have imaginary work-related commitments.
Think of the whole process as trying to save yourself the guilt trip and spare others trying to understand what blogging is. Tell people who do understand, by all means; they probably will get it anyway.
Appliances are your best friends
I don't have a dishwasher in my house. For one, I don't have the space for it, but the real reason is that I really don't mind doing the dishes. This is almost a mind-cleansing activity for me.
The fact that I don't have to use my brain to wash the dishes keeps my hands occupied while I have the time to clear my head and sort through things. I often get my best ideas when I am doing the dishes, and often go away (happily at that) to jot ideas.
But you might hate it! And that's even more the reason to get a trusted dishwasher, if you haven't already. While you're in the process, get yourself a dryer, a weekly cleaning service (if you can afford it), kids' car pools etc. Do your grocery shopping online. Let kids become a part of the solution—assign them some basic chores.
Outsource as many things that don't require you personally to get done. This can save you valuable time.
My most favorite—TV, of course! Although use it with caution, and use sparingly. A close second is take-away one week night so I don't have to worry about cooking for that night.
Get some help from Dad
Nothing beats a hands-on Dad. Get his help with various chores and kids activities.
Get him to cook one night of the week. Ask him to take the kids for their weekend sports. Ask him to do the night-time-bath-and-story-book thing once a week. Is he naturally more chatty, more outgoing than you are? Swap roles of being a "school mum."
Is he stronger than you? Of course he is—remind him of this when he is grumbling about mopping the floors!
Be flexible
The only way a mum can survive as a blogger is to be as flexible as possible. You will miss out on a lot if you don't.
There will always be things related to your kids and your household that you would have to do first. You won't be able to write if your four-year-old is screaming for Spaghetti Bolognese right now. You won't be able to write if your kid is at home sick—or your partner is home sick behaving like one.
Making an occasional batch of cupcakes with your kids will earn you serious brownie points and will go a long way in creating a harmonious relationship. Hopefully, they will then take a long time to eat those cupcakes as you sit down to write.
Just relax and look at a problematic situation differently. And be flexible.
Live one life
If your blog permits it, bring your children in the picture. Let them sprinkle their magic on your blog.
Then turn around the do the same for them—let your kids see you work. Show them you are as proud of your blog as you are of them. They may not understand it if they are little, but they will get used to see you do other things beside cook and clean.
Just the other day, my four-year-old told his older brother, "stop blogging me!" That lead to great laughter all around. He might not know what blogging is—he probably thinks it a synonym for "blocking"—but at least he is aware of the lingo. Many adults still aren't.
Put on your oxygen mask first
How many times have you heard that happy parents make for a happy household?
Well, that is in fact the truth. Taking care of yourself is just as important as taking care of others. Do the things that really make you happy. This doesn't make you selfish. Think of it as an investment. When you invest in yourself, your family reaps the rewards.
If blogging inspires you, by all means do it. Remember that you would have to prioritize some time for yourself, otherwise you will never be able to get it done.
Every time I complete my blogging goals for the day, I feel on top of the world. I am a happier mum, I am a joy to be around, and my kids love me even more.
You don't have to be a poster parent
Resist to be a contestant for the race of being the Best Mum in the world. There are plenty of things you can do without:
You don't have to bring adorable, homemade snacks to your kids' school. Realize that you can buy cookies from the supermarket and nobody will really care.
You don't have to have your house in tip-top condition. Well in case nobody ever told you, kids are messy: they make a mess everywhere they go! Must you clean after them all day long? Avoid doing activities that lead to even more messes, especially when you are running short on time.
Ironing your family's PJ's? Hello!
A blogging parent and pedestal parent are not mutually exclusive. Stop comparing yourself with others. Aim for "good enough."
Focus
It's about the quality than quantity. Be present. Be truly present in the moment, whatever you are doing. Whether it be playing with your kids, or writing that next blog post that goes viral. If you are distracted and spread yourself too thin, you will end up totally exhausting yourself.
Plan your day well ahead of the schedule. If there's one thing every blogger mum or dad needs, it is to manage their time. You have to become extremely organized and self-disciplined—and you need an organizer.
Create more detailed to-do lists.
Plan weekly menus.
Organize your outfits for the week if you work outside the house.
For a clutter-free house, give something away when you buy something new. It's a great lesson to pass on to your children as well.
Take this advice, and you'll have more meaningful time to spend with your family, and even some left over for yourself. Best of all, you won't feel so guilty about the time spent blogging.
Find a great blogging partner
While it sounds fantastic to have some real-life friends who are mums and bloggers on top of it, it's very unlikely you will magically discover them.
I am very lucky to have a best friend who actually encouraged me to take up blogging in the first place. She is the most wonderful person to talk about my blogging "habit," as even my husband struggles be understanding sometimes.
Find yourself other blogger mums online, take your time time to get to know them and then befriend one or two as real friends—not just the networking sort of friend. You will sleep better knowing you have one person who "gets it!"
Blogger mums and dads, what tips and tricks can you add to this list? Share them with us in the comments.
Marya is a communicator of ideas – writing for bloggers, writers and content creators. Catch more of her posts at Writing Happiness. Grab her FREE 29 page ebook How to Write Blog Content that Works – Get Noticed Online (and elsewhere!). Follow her @WritingH, she is very friendly.
Originally at: Blog Tips at ProBlogger
Blogging With Kids: 9 Tips and Tricks to Keep You Sane

ProBlogger Blog Tips
Do you hate looking at your inbox? Is checking your email becoming more of a chore that never seems to be completed? Well, it's a new year, so why not start by taking control of your email inbox once and for all?
If your inbox is out of control and you don't know where to start, or if you just want to start the new year off productively, here are 3 free tools that can help.
If your your inbox is totally out of control and can't keep your priorities straight, you really need ActiveInbox. This plugin for Chrome and Firefox works with both Gmail and Google Apps accounts. It lets you turn emails into tasks, snooze messages to read later, and helps you focus on top priorities. Emails can also be organized into project folders and you can even add notes, which will only be visible to you.
The "Previous Conversation Viewer" is also nice because it helps you keep up with all correspondences from a single recipient. ActiveInbox adds a whole new section to your sidebar for better organization of your tasks and messages.
Taskforce is a lot like ActiveInbox in that it lets you convert emails into tasks, but it stops there. Taskforce displays a small collapsible task window at the top of your inbox, so that you can keep up with what needs to be done and what is currently being worked on. You can delay tasks and collaborate with other people right within the task window, but only if the other person is using Taskforce as well.
If that person does not have Taskforce installed, you can still collaborate with them, but it will be done via email. The Taskforce plugin is available for Chrome, Firefox, and Safari; it works with Gmail and Google Apps accounts.
I'm a long time user of OtherInbox (for 2 of my email accounts) and love how it automatically organizes your messages into labels. It currently works with Gmail, Yahoo! Mail, and AOL mail. Basically, OtherInbox automatically analyzes your incoming mail and then sorts them by priority. The low priority messages are archived and organized into automatically created labels; however,  you can create your own labels and it will automatically adapt.
You'll get a daily email digest showing you a summary of all your organized messages. A great addition is the ability to unsubscribe from newsletters just by placing messages in the "OIB/Unsubscribe" folder.  OtherInbox will take care of the rest by working with the sender to make sure you're removed from the mailing list or newsletter.
If you'd rather organize your inbox on your own, there's always Gmail filters, which have to be setup manually.
What is your favorite method of organizing your inbox?
---
Copyright © 2012
Blogging Tips
. This Feed is for personal non-commercial use only. If you are not reading this material in your news aggregator, the site you are looking at is guilty of copyright infringement. Please
contact us
so we can take legal action immediately.

Blogging Tips
The reality of blogging is that to be able to build a successful blog you need content, and you need a lot of it.
It doesn't matter what format your content takes, you need to work on ensuring you have an endless source of content ideas to help you run your blog and market it outside your field.
I have written over 1,000 articles in the past 2 years and within that period I have faced my on share of problems with getting content ideas. In this article I will be giving you a few places where you can easily generate enough content ideas to keep your blog running.
Yahoo! Answers
Yahoo! answers is a very useful tool and my favorite Yahoo! product (that is if I use any of their other products).
The reason I so much love Yahoo! answers is because I have clients in several niches and I know next to nothing about these niches. All I need to do to get enough idea about what to write on is to visit the category of that niche on Yahoo! answers, take a look at the recent questions and then write a blog post aimed at providing an answer to that question.
Your Favorite Forums
If you're looking to write your next popular blog post then you might want to try getting ideas from your favorite forums. In most cases these forums have the best content ideas for you simply because they are more specific to your niche and have been able to attract every level of people who care about your niche.
Try to take a look a your favorite forums, look at the common questions asked by most members and then try to provide a solution to that question on your blog.
The Top Blogs in Your Field
I can only start to imagine the number of blog post ideas I have gotten from Copyblogger alone.
The best place I get the ideas needed to write most of my blog posts is from the top blogs in my field. The good thing about that is that aside from the fact that these blogs have enough blog posts that you can read to get ideas on what to write about they also have well written and educative points that can inspire your ideas.
It is important however not to just copy these blogs blatantly. Read their articles, see if you can write a better version of it with unique points on your blog, or better still, write a follow up on it.
Your Favorite Books
Some of the most successful articles I have written till date, both on my blog and on other blogs, were inspired by some of my favorite books. Whenever I read a physical book I see what a lot of people who spend the majority of their time online are missing.
The reality is that physical books are still useful and contain a lot more tips than most people think. While that book might have been written in 1960 it contains a lot more ideas that are applicable to this age than you can even imagine.
Social Networking Sites
If you're reading this there is every probability you are on Twitter and or Facebook already and there is also every probability you follow a number of experts in your niche. Whenever you are in need of content ideas all you need to do is go through your Twitter or Facebook stream and then read a few of the blog posts shared by the experts you are following. In the process of reading those articles shared you will have gotten enough ideas to keep your blog updated for at least a week.
---
Copyright © 2011
Blogging Tips
. This Feed is for personal non-commercial use only. If you are not reading this material in your news aggregator, the site you are looking at is guilty of copyright infringement. Please
contact us
so we can take legal action immediately.
POSTLINK

A selection of e-books to help you improve as a blogger.
Find out more at www.bloggingtips.com/books/

Blogging Tips
Some blogs try to put keywords or even a description in their feed URL. For instance, ProBlogger's blog feed is:
feeds.feedburner.com/ProbloggerHelpingBloggersEarnMoney
It may seem like a good idea for SEO reasons, but it's a pain if you have to key it into a mobile device. On a phone, it may not be possible just to click on a feed and subscribe to it.
If you use FeedBurner, you can choose any URL that hasn't already been used. If not, or you've already chosen your FeedBurner URL, you could use a URL shortener to make life easier for mobile subscribers.

Quick Blog Tips
We all want to make money, that's the main reason that many of us are online. We read everything we can, take courses, watch others, but sometimes we just don't see the success we want. What can be keeping us from making money?
Here's 5 things that can keep you from making money:
1. Wrong business model: Having the wrong business model or not treating your work like a business can lead to frustration and low income. Find a better business model and start using it.
2. Trying to be perfect: No one can be perfect and no one expects you to be perfect. Perfectionists often wait to promote anything, or write a blog post, or get social with people. They think everything has to be in place before they can start.
It's okay to not be perfect. In fact, people will like you more if they see you as human and make a mistake once in awhile. It doesn't matter if everything is in place–get out there and promote your website. Let your readers watch it grow and they will grow with you.
3. Marketing first: If you're marketing before you're ready, people will see that and think you're only after the sale. Gain their trust first, market when it's time.
4. Trying to sell before you serve: If you're not in business to serve others; with information, coaching, products, etc. then you will never see the sales you desire. People buy from people that they know and trust. Serve the people before you sell to them. Also, if you've been serving the people and have failed to sell them anything, that could be another reason you aren't seeing income.
5. Not attracting clients: If you aren't attracting a target audience, you will not see any sales. This could be from you not actively trying to attract clients or from trying to attract the wrong market. Define your target audience and then go after them–but serve them first before you start selling to them.
Recap:
Find a business model that works.
Stop being a perfectionist.
Serve first.
Attract the right clients.
Remember, "You can get everything in life you want if you will just help enough other people get what they want." ~ Zig Ziglar
Do you have any great business building tips to share with us? We'd love to hear from you.
---
Copyright © 2011
Blogging Tips
. This Feed is for personal non-commercial use only. If you are not reading this material in your news aggregator, the site you are looking at is guilty of copyright infringement. Please
contact us
so we can take legal action immediately.
POSTLINK

A selection of e-books to help you improve as a blogger. Find out more at www.bloggingtips.com/books/

Blogging Tips
Teach me how to do something.
Entertain me.
Stimulate me to think.
Tell me a story.
Present me with some interesting research results.
Make me laugh.
Review a product or service to help me make a decision.
Tell me why and how something applies to me.
Show me a case study of something you've (or someone else has) done.
Make me feel like I'm not the only one who….
Predict what will happen next.
Collate what other people say about….
Inspire me.
Give me a project to go away and do.
Give me a sense of belonging.
Explain what something means.
Summarize a topic or issue.
Intrigue me.
Introduce me to someone of interest.
Tell me your opinion.
Link to something that I need to see or read.
Share something I can relate to.
Provide me with a list of resources.
Stimulate me to enter into a dialogue or debate.
Give me a point of view that is different from the rest.
Encourage me to keep going through something I'm finding tough.
Keep me up to date with the latest news or developments in a field of interest.
Guide me through a process.
Solve a problem that I have.
What keeps you going back to others' blogs?
Post from: ProBlogger Blog Tips
29 Ways to Keep Me Coming Back to Your Blog Again and Again

ProBlogger Blog Tips
You really have to be careful about the way you represent yourself online. There are many companies now that will do a quick search for your name on Google before even considering you for a job. Then there are those who won't even consider working with you on a professional level if your online presence is unprofessional in any way. This is why it's important to watch what you say and be careful of the things you share (images, videos, status updates, etc).
The Solution
SocioClean is a tool that understands the importance of a clean online presence, so they built a site that allows you "understand and protect your social reputation." What it is supposed to do is connect all of the major social networks like Facebook, Twitter and LinkedIn and let you monitor them for questionable and inappropriate content. In essence, it's supposed to be like a constantly running washing machine for your social profiles.
Getting Started
After signing and confirming your account (by clicking the link in the email you'll receive) you will be able to login. You'll then need to connect your Facebook account; this is how they access your data.
Next you'll be asked to enter "words or strings that you would like [SocioClean] to search for." These are terms that you feel are questionable and/or inappropriate and do not want shown on your profiles. The next step is to view the results.
The Results
Depending on the size of your account and how many keywords you've entered, scanning could take a few minutes. This would probably be a good time to get a snack or drink. Next you'll see wall posts that contain the keywords you've entered. You'll see a chart (as pictured below) with the search word, text, date/time and the a link to view the post (in case you want to remove it).
You can also view status messages, photos and even groups that contain your keywords. That's about it. So, I guess you're probably wondering how to add the other sites.
Keep reading.
The Downside
While SocioClean's homepage boasts that you can connect Facebook, Twitter and MySpace, it currently only supports Facebook! While the main image on the homepage (also pictured below) has icons for Facebook, Twitter, MySpace, Flickr and Linkedin, it currently only supports Facebook! I guess you see where this is going.
Though the homepage is a bit misleading, SocioClean is obviously still in the early stages and will be adding new features (and hopefully services) in the near future. While I love the concept, the functionality doesn't seem quite there yet, but I do feel that it's moving in the right direction.
What do you think?
---
Copyright © 2011
Blogging Tips
. This Feed is for personal non-commercial use only. If you are not reading this material in your news aggregator, the site you are looking at is guilty of copyright infringement. Please
contact us
so we can take legal action immediately.
POSTLINK

A selection of e-books to help you improve as a blogger.
Find out more at www.bloggingtips.com/books/

Blogging Tips
This is a guest post by Jennifer Brown Banks. If you want to guest post on this blog, check out the guidelines here.
You know how in the beginning of a relationship everybody's interested and interesting? How we keep up our appearance? How we interact, engage and put forth our best effort?
Then with some time and familiarity we tend to take things for granted. The fun factor fizzles, or we simply lose steam. Or perhaps our attention is diverted by some other "new and shiny object."
Well, the same thing happens with blogging.
Here's the scenario.
In the beginning you work hard to create posts to bring people to your spot. You appear at the popular social media sites in hopes of "making friends and influencing people." You're consistent in your blog updates.
After awhile, you find you've hit your stride!
Your followers increase, you have repeat visitors, and your amount of comments are encouraging. Eureka, you've found success!
That's the honeymoon stage.
Fast forward.
It's a year later, or two, or five. And your blog has the excitement factor of a tax audit.
It's like a ghost town. The activity level has dwindled and so has your motivation. In the words of singer Roberta Flack, "Where is the love?"
Don't despair. It happens. But you can resurrect a dying blog and get back that lovin' feelin' with a few creative, strategic steps. Here's how.
Take a break. That's right—put up your "gone fishing" sign on your site, and disconnect. Take time to cultivate new ideas, to relax and rejuvenate. Sometimes absence makes the heart grow fonder.
Survey or poll your readers to assess their interests and to determine your future direction.
Schedule guest bloggers to bring a different perspective and new energy to your site. Which bloggers do you admire? Start there.
Study and analyze your most popular previous posts. What was the common denominator? Were they posted on Tuesdays? Were they technical in nature? Rev up that traffic by doing a repeat performance!
Post interviews with prominent people in your niche. A good rule of thumb is to diversify your content so readers won't get bored.
Don't be afraid to court controversy. (Remember the Dixie Chicks and President Bush)? Sometimes "stirring the pot" can have hot results!
Respond to comments. To cultivate an active blog community, it's crucial to be responsive to readers' questions and comments. There's great truth to the expression, "people don't care how much you know until they know how much you care." .
Follow these seven tips to keep the blog fires burning, and most importantly to avoid burn out!
About the Author: Jennifer Brown Banks is a veteran freelance writer, pro blogger and relationship columnist. She recently became a contributing writer for the ever-popular site Technorati.com. Visit her blog at PenAndProsper.blogspot.com.
---
Original Post:
7 Tips to Keep the Blogging Fires Burning!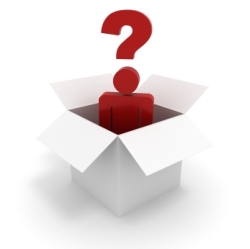 This post is part of the Friday Q&A section. If you want to ask a question just send it via the contact form.
Lye Kuek Hin asks:
You have been blogging since 2006. How do you actually keep your motivation at a consistently high level to maintain your blog?
Actually I have been blogging since 2005. That year I started FutureTechWeb.com, which was my very first blog about technology. I still remember purchasing the domain on GoDaddy, getting a hosting plan, and starting to build it with raw HTML pages (yeah, it was a pain…).
After that I started a couple of other blogs, and one of them started growing pretty fast, and that is when I decided to create Daily Blog Tips. I basically wanted a place to share the tips and tricks I was learning with my other sites.
Since then I wrote 1,590 posts here, pretty much never missing a week day over the past four years.
So where does the motivation come from? I am not really sure.
Some things certainly help. The first being the readers. If no one was reading my stuff I probably would have tried something else after one year or so. The feedback I get via emails and comments is very rewarding.
Second comes the money. Just by selling ads on this blog I am able to pay all my bills. On top of that it also helped to launch other projects over the years, so it's definitely an important part of my overall online business. If this was not the case I probably would not be as motivated.
Third comes my interest to the topics I write about. I have been working on the Internet since 2006, and pretty much all aspects of Internet marketing fascinate me, and that is where most of my post ideas come from. Usually it's stuff I either tried personally or saw other people trying.
Even with all the motivational factors above, however, I still have days when I just don't feel like writing. But I push myself and write anyway, because I know that if I want readers to respect my site (i.e., to visit it often and trust its content) I need to respect them first, and that involves writing quality content regularly.
Summing up: In my opinion if you want to stay motivated with your blog you should a) build a community around it, b) get something back from your efforts and c) focus on stuff you are actually interested about. On top of that you'll also need to have the discipline to do your homework even on the days you don't feel like it.
---
Original Post:
How Do You Keep Motivated?